Fels Kitchen
Regular price
Sale price
$57.85 AUD
Unit price
per
Sale
Sold out
A Gut Shot is the beautiful juices that are extracted from our ferments. They are living, probiotic rich liquids that are easily absorbed by your body.​​​​​​​​
​​​​​​​​
The liquids are full of bio-available nutrients that are more easily absorbed being both liquid and fermented.​​​​​​​​
​​​​​​
Includes:
Kimchi Shot

Pickle Shot
Turmeric Shot
Share
View full details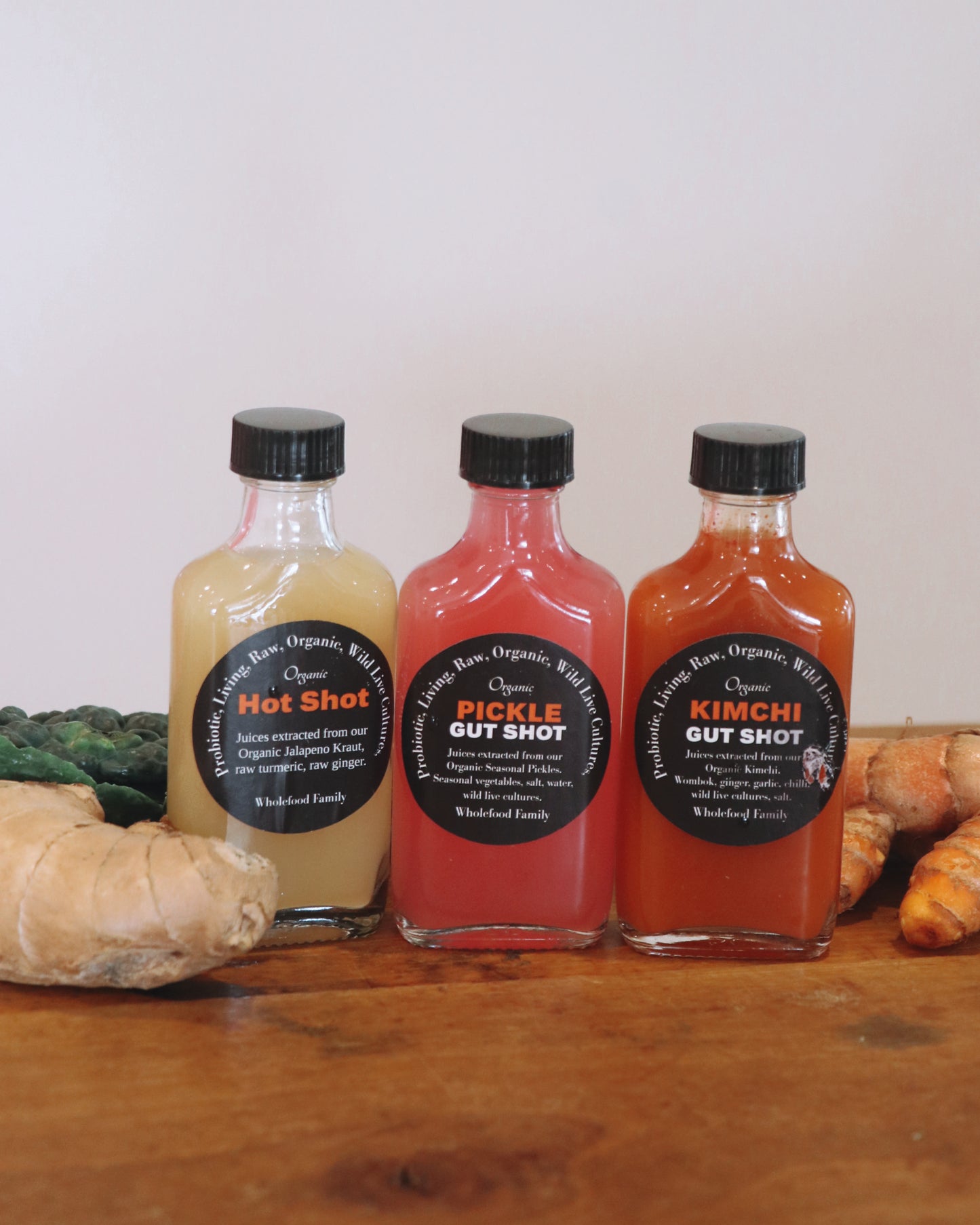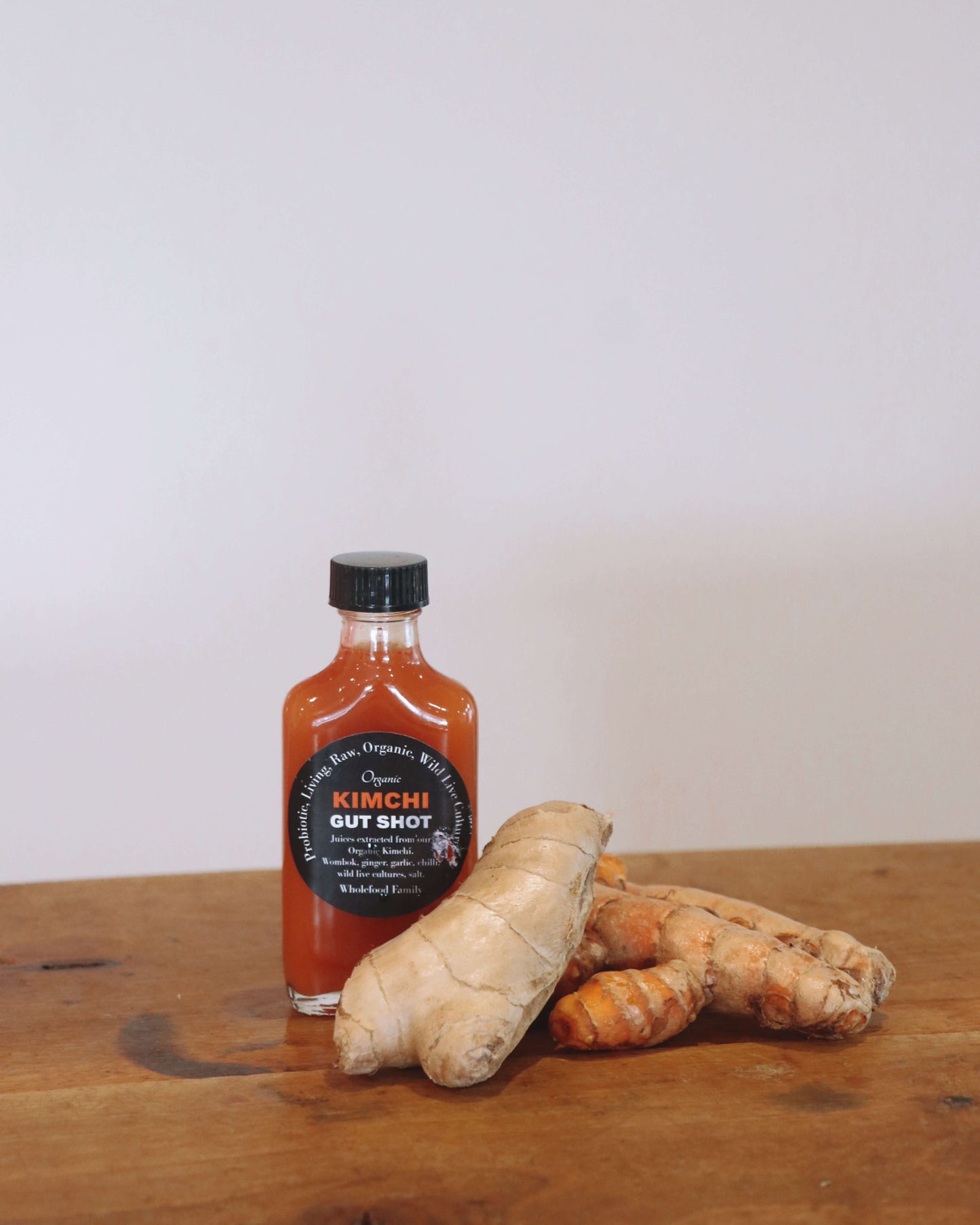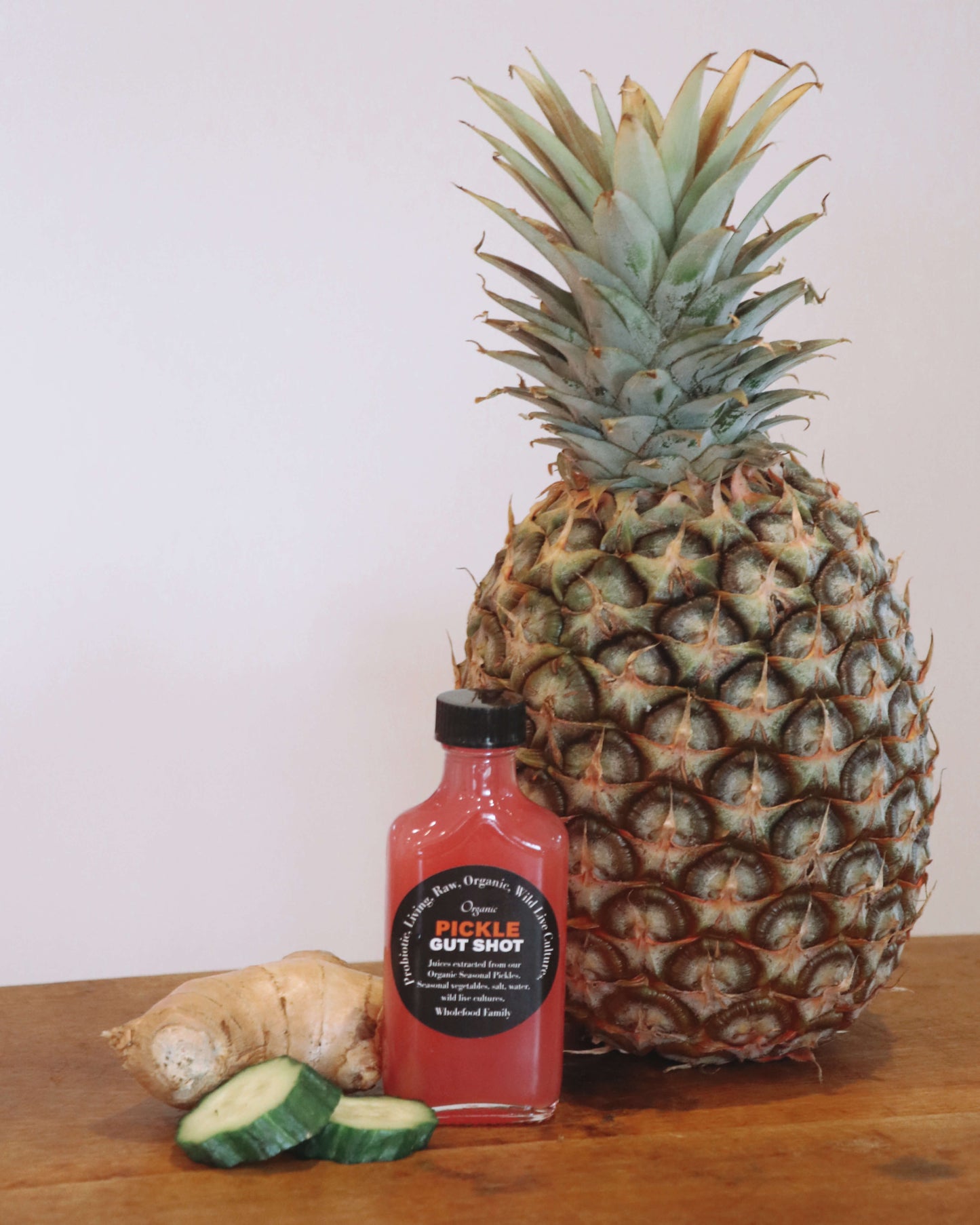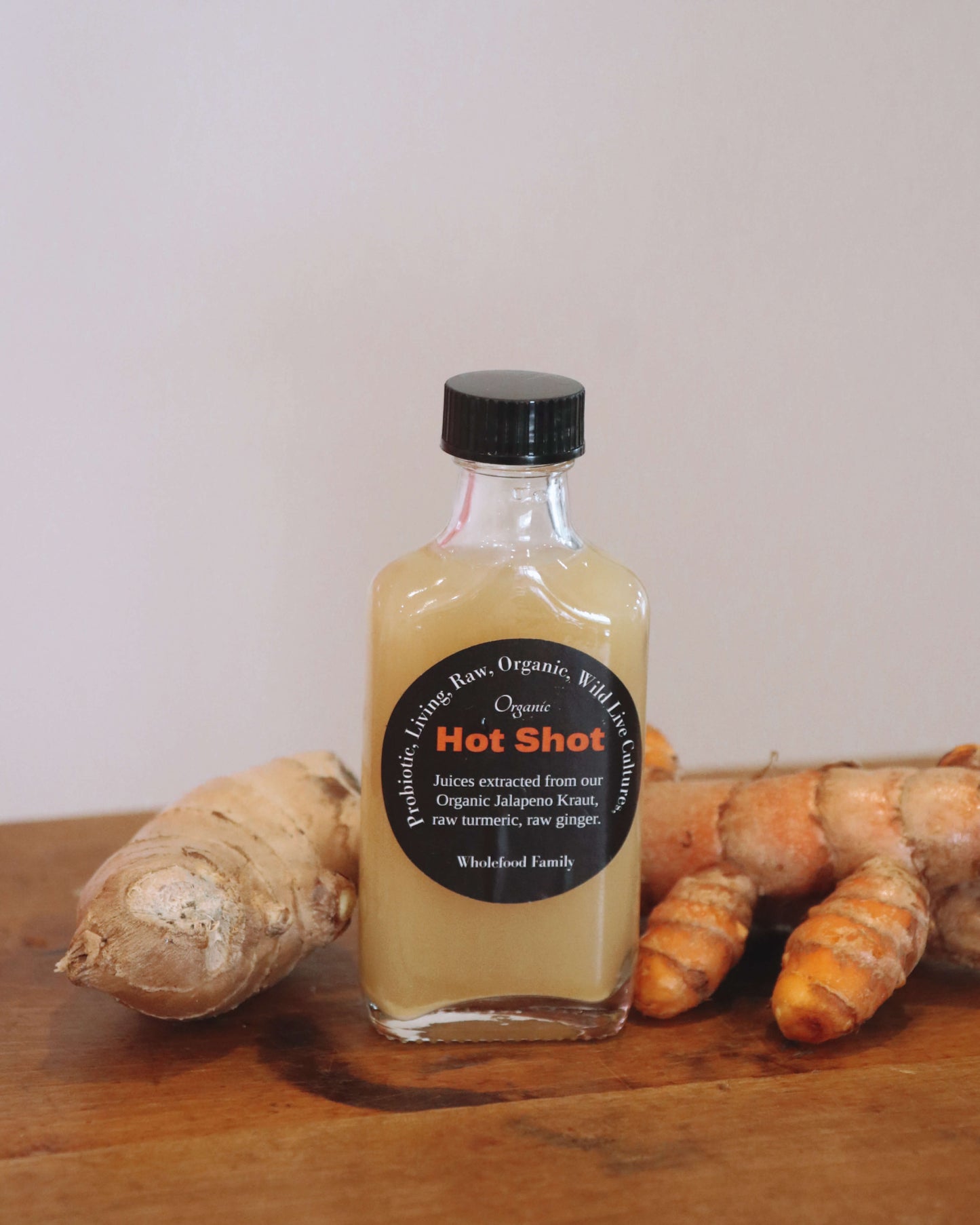 Frequently Asked Questions
Do I have to drink the juices in any particular order?

Teas are recommended first in the morning & can be diluted as this is concentrated – this will then last all day.Nut milk is recommended warmed up for a soothing evening beverage. Soups are also recommended to have warm.
Do I have to drink the juices at any specific time and/or with time apart from one another?

Juices should be taken when you are feeling hungry, not at particular times of the day. Let your body tell you when you need to re-charge. Sip slowly & enjoy the nutritional benefits.
Is there a place I can return my jars?

Please return your clean jars to us and receive a free turmeric ginger immune shot. Additionally, please fill up your own bottle with 'Kangen' water when purchasing your cleanse.