Fels Kitchen
Regular price
$610.00 AUD
Regular price
Sale price
$610.00 AUD
Unit price
per
Sale
Sold out
Meet Fiona & Fel. In collaboration with Body Mind Life, Flexxd and Fels Kitchen & Cleanse Bar, the two are combining what they know best, introducing their very first rejuvenate program, a one day program inviting our clients to customise their own programs in the heart of Byron Bay..

*Please note, the price reflects one program = one day. Including a 3 day meal plan or 3 day juice cleanse. We have the option to add days on upon request. 


HOW IT WORKS
Book your own accomodation, then we will sort the rest! Step into bliss in the heart of Byron Bay, filled with a mix of activities to best suit your individual focus. Unlike other retreats, Reset Retreat allows you to book alongside a group of friends or join a group! Then proceed into a
world filled with a mix of yoga/pilates, nutritional consults, meditation and a juice cleanse or meal plan.

STEPS


1. 
Book your accomodation in Byron Bay, or if you're a local, skip this step! 

Here are some of our recommendations:

https://www.aperfectstay.com.au/ 

2. Choose your intention for joining the retreat

3. Choose what you'd prefer to take part in: a summer cleanse or a plant-based meal plan

ALL 1 DAY PROGRAMS INCLUDE:


 1. 1 ½ hour Nutrition Consultation including a 3 day meal plan or juice cleanse to take home: An in depth one on one consultation with Nutritionist Felicia Dekeghel. Your needs are assessed, and you will be provided with a personalised plan to regain control of your diet and eat your way to health and happiness. We best locate " the root cause' of your health concern and work together with you developing a plan to feel the very best you can.  
Felicia will guide and support you throughout your program and advise you to making the best decisions about which foods will enhance your health in combination with suiting your lifestyle.  
Basic body measurements and weight (if required) are taken, giving us a baseline to work with and make a goal from.  
- The 3-day meal plan: 3 meals per day + 1 herbal immune boosting tea. Meals are suited to the individual. Your choice of plant based/vegan, high protein, low carb or weight loss, meals are carefully balanced by Nutritionist Fel.  
- The 3 Day Juice cleanse: the juice cleanse is an option for people who feel like their digestive system needs a rest. Do you feel sluggish, low in energy, suffer from brain fog, would generally like to feel the nutritional benefits of flooding your cells with concentrated number of vitamins, minerals and phytochemicals? Then the juice cleanse is for you.  
2. Personal flexxd session with Fiona Goldsmith:

Flexxd® resistance yoga is different. It's stretching with resistance and gaining flexibility safely, while building strength. It's pain management. It's mindfulness in action. It's breathing with awareness. It's simple. It's accessible to average bodies. It's therapeutic, powerful and people are describing flexxd® as amazing. You will notice the difference from the very first class. 

3. One hour Relaxation/meditation/Healing on Infrared Biomat:

During your relaxation session with Fiona you will lie on a amethyst healing bed The Richway Biomat Professional is an FDA-approved infrared mat that is approved for the treatment of pain, stiffness, symptoms of arthritis, and muscle pain. Users report that the Biomat's far infrared and negative ions relieve stress and improve well-being. The hour will include meditation and intuitive healing to manage the cause of physical pain and release stress and anxiety.

BLISS....
Filtered 'Kangen' water provided throughout your program: Hydration and drinkability. Ionized alkaline water is an excellent source of healthful hydration, not only does it taste better with a superior mouthfeel, but it is also more readily absorbed by the body. Kangen water is alkalizing, detoxifying , free radical scavenging and encourages wellness and longevity.  
ADD ONS
Please see additional offers below that you can add on to your 123 Bliss Program at a discounted price. 

- Trybe Wellness Lymphatic Drainage Massage

*Please note you will need to show proof of accomodation booked or that you are a local upon booking your 123 Bliss Program. There is also the option to extend this program - get in contact with us to find out more.
Share
View full details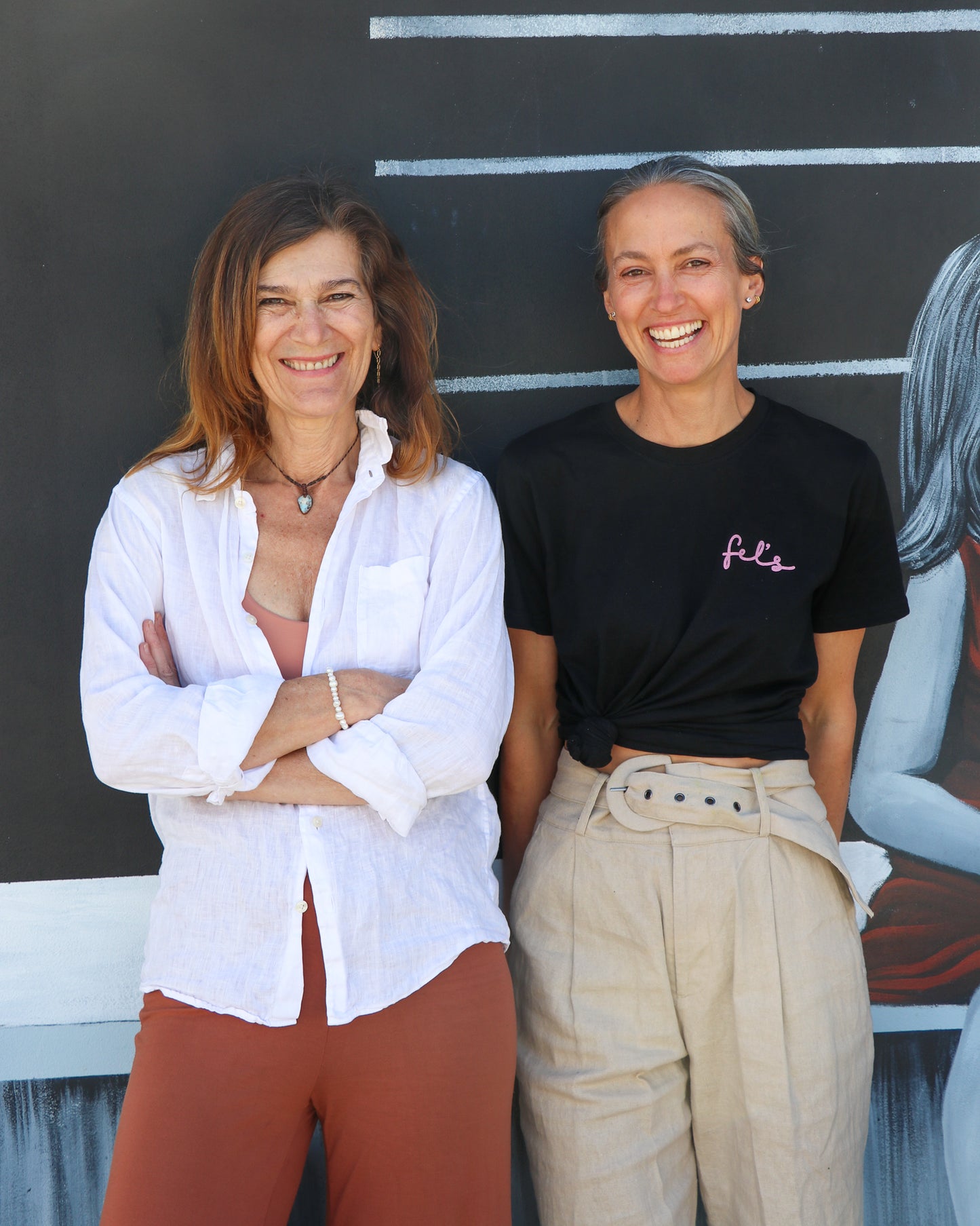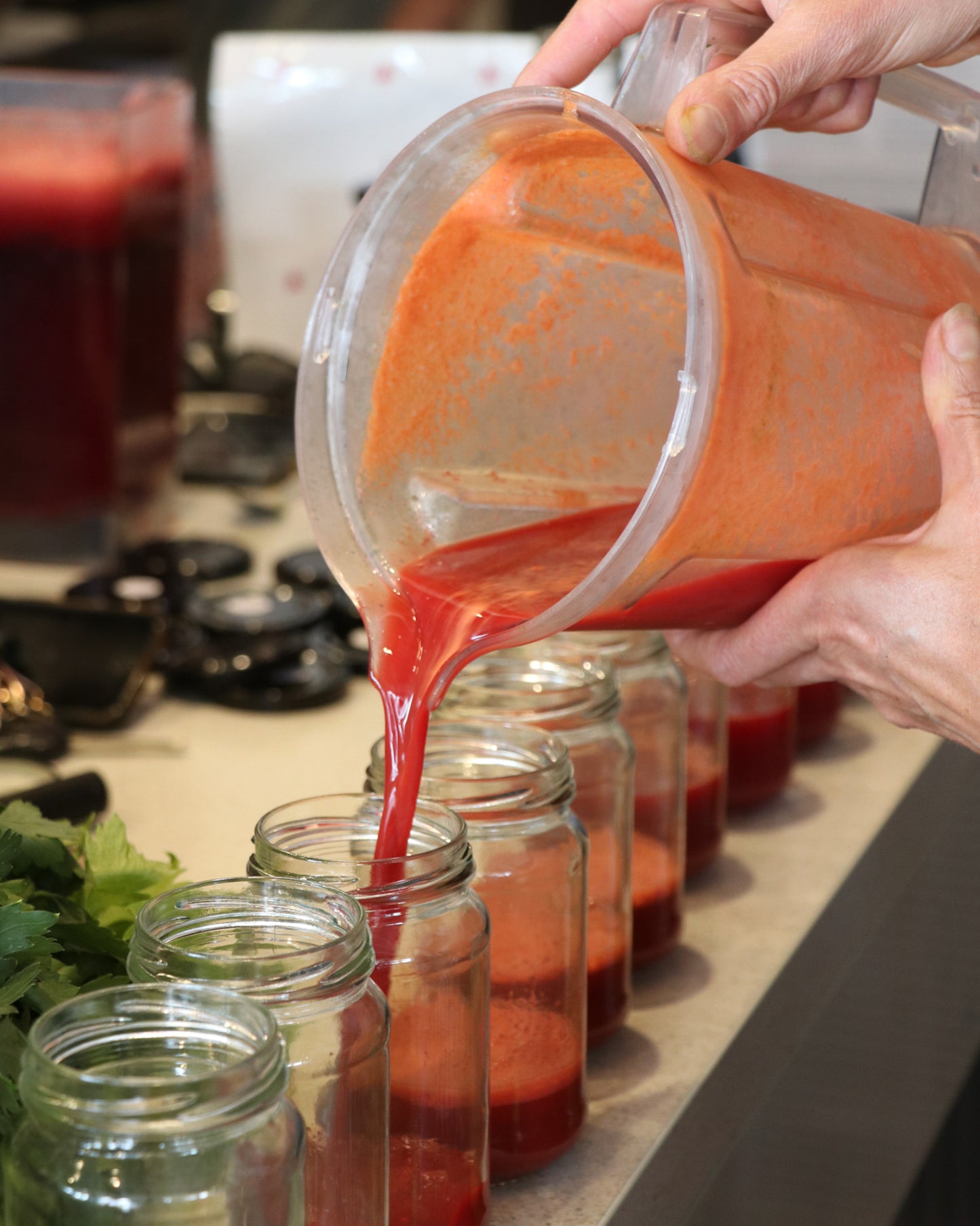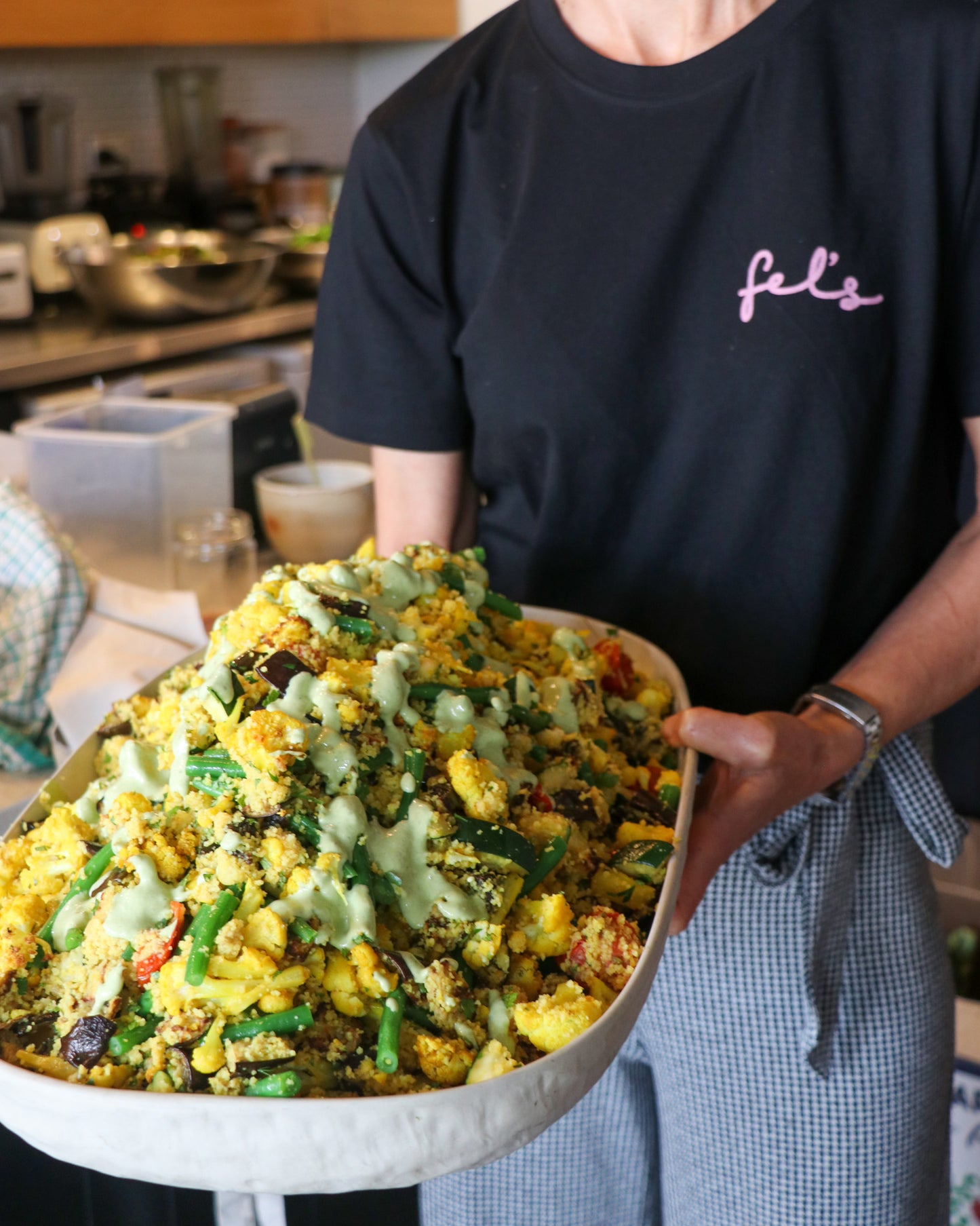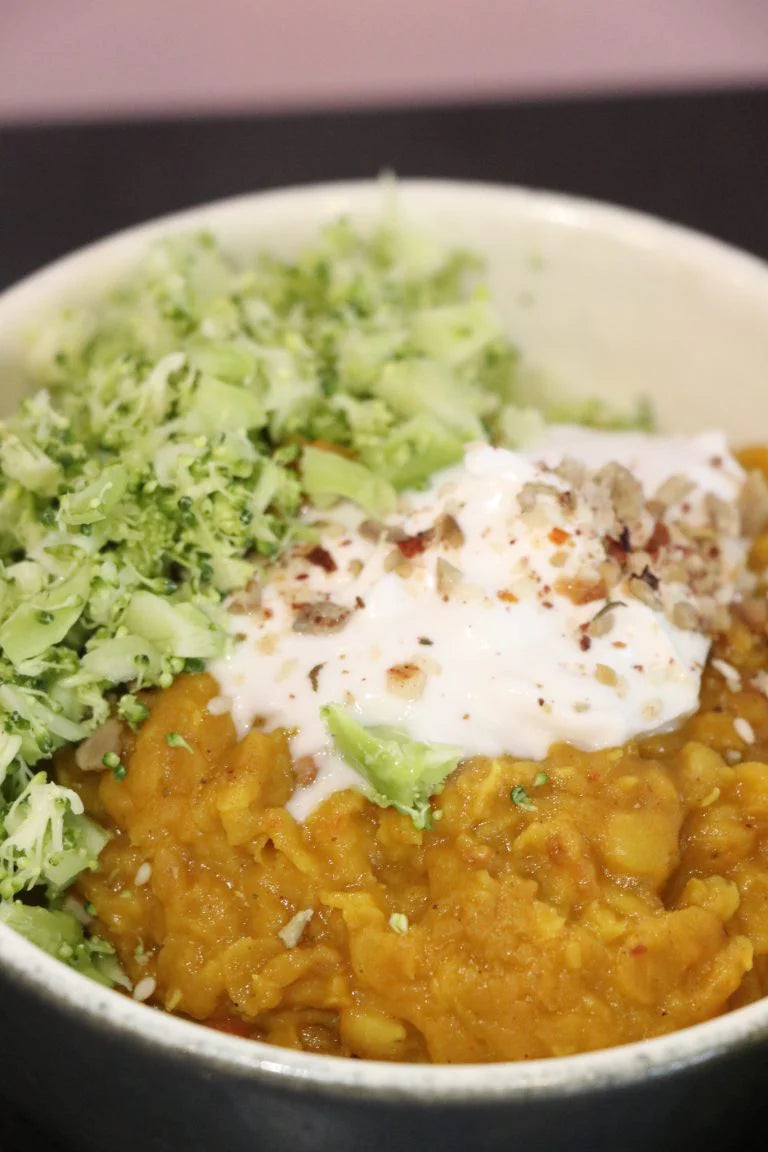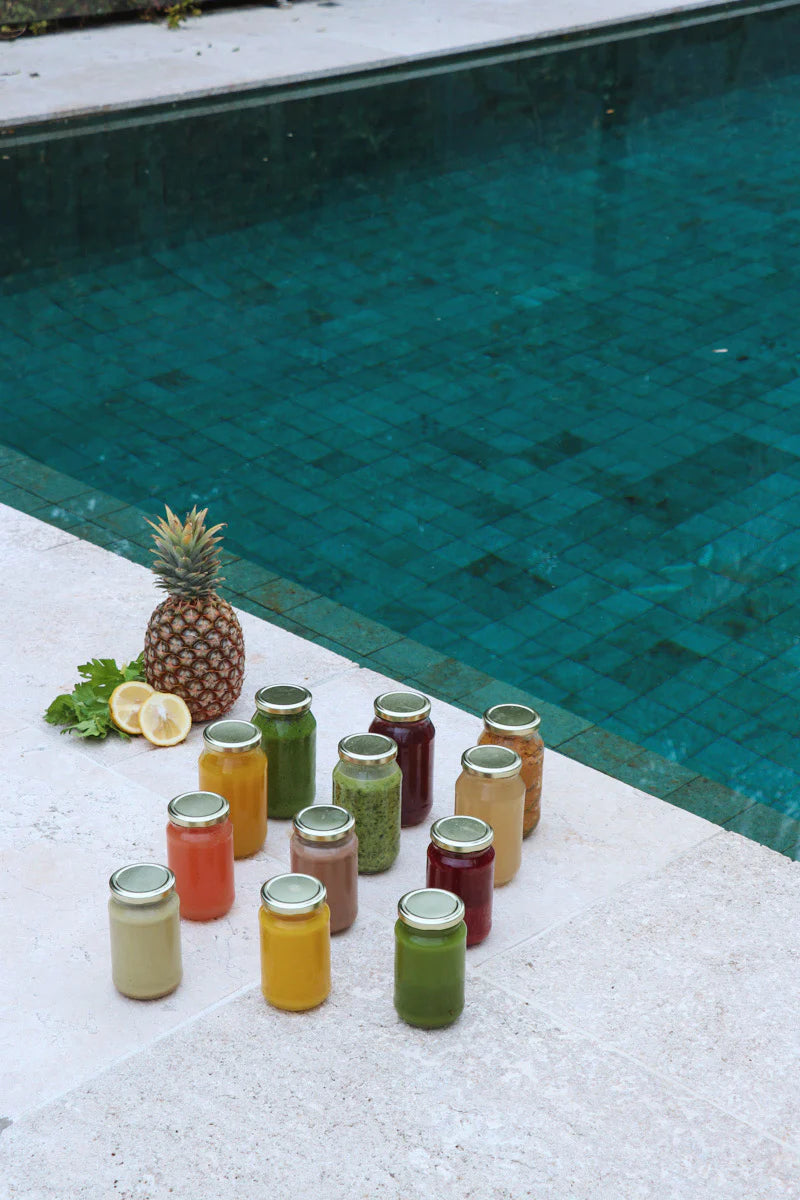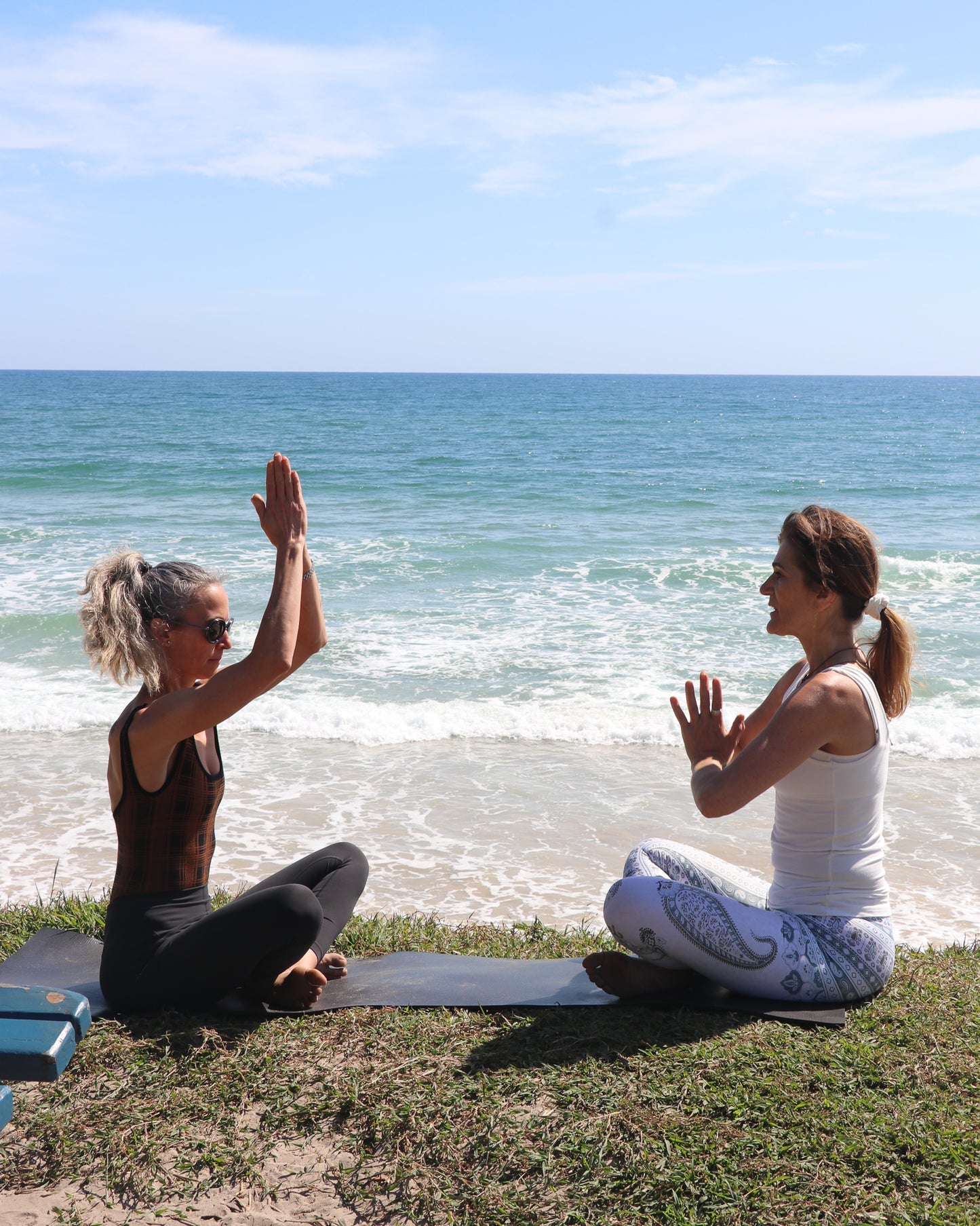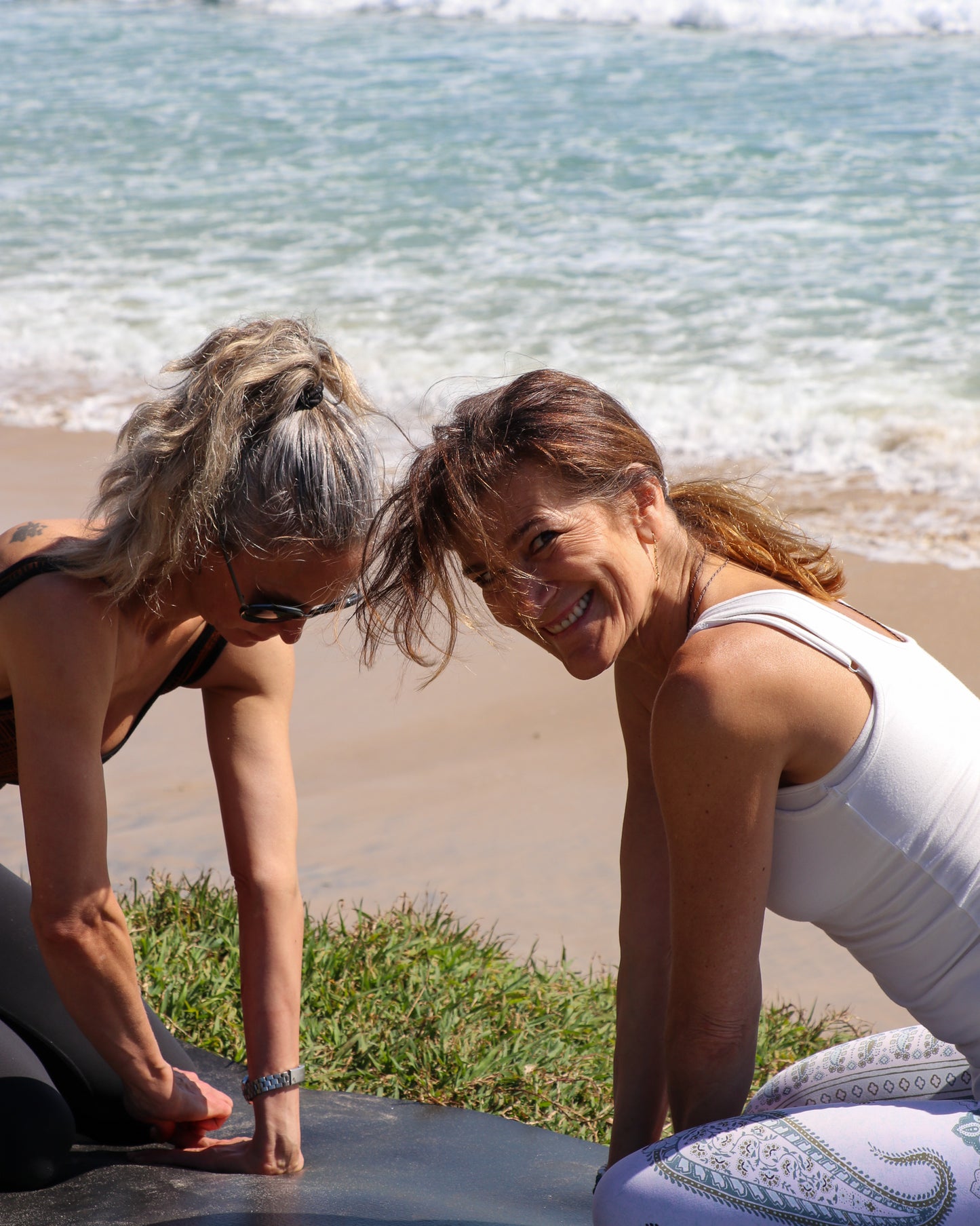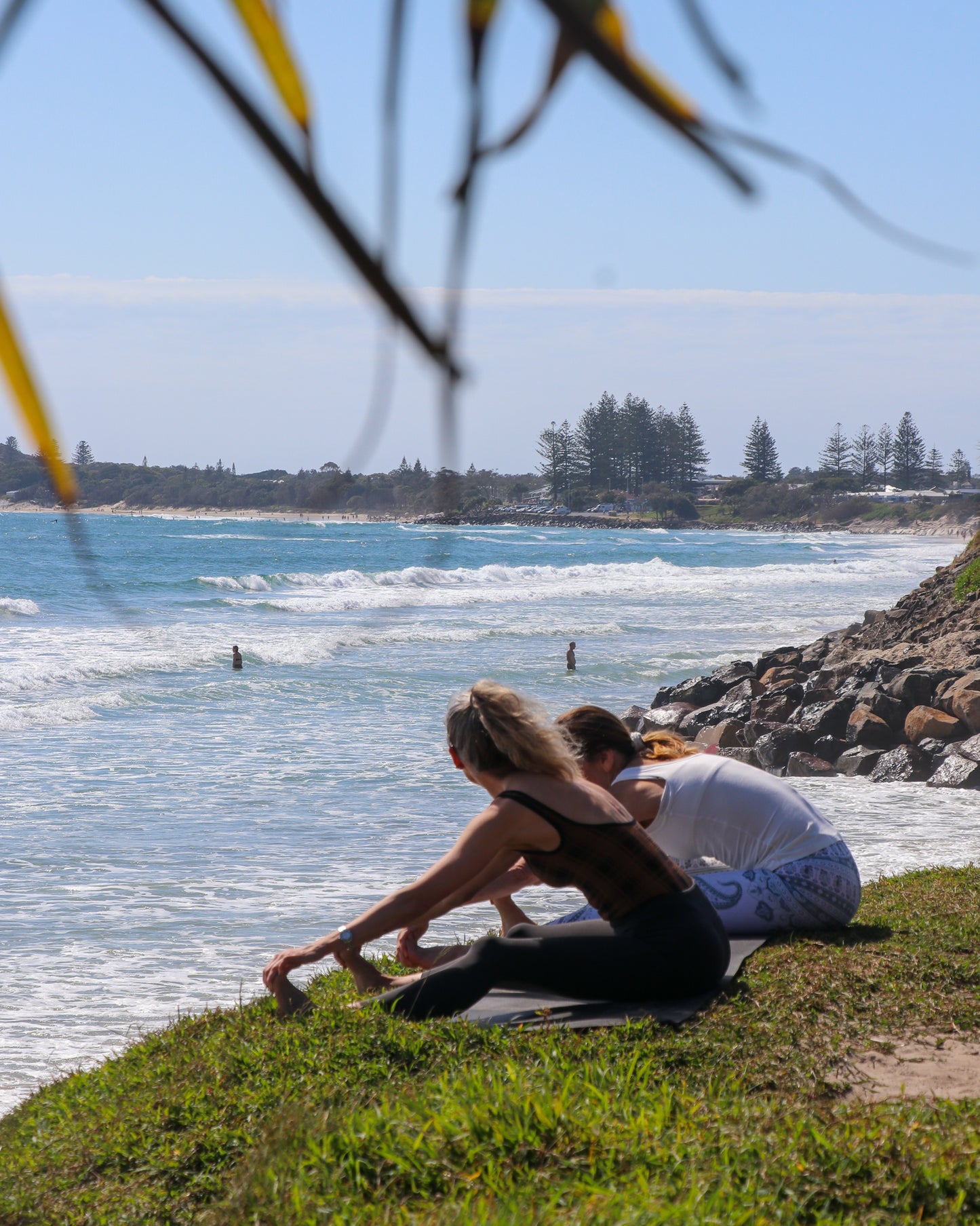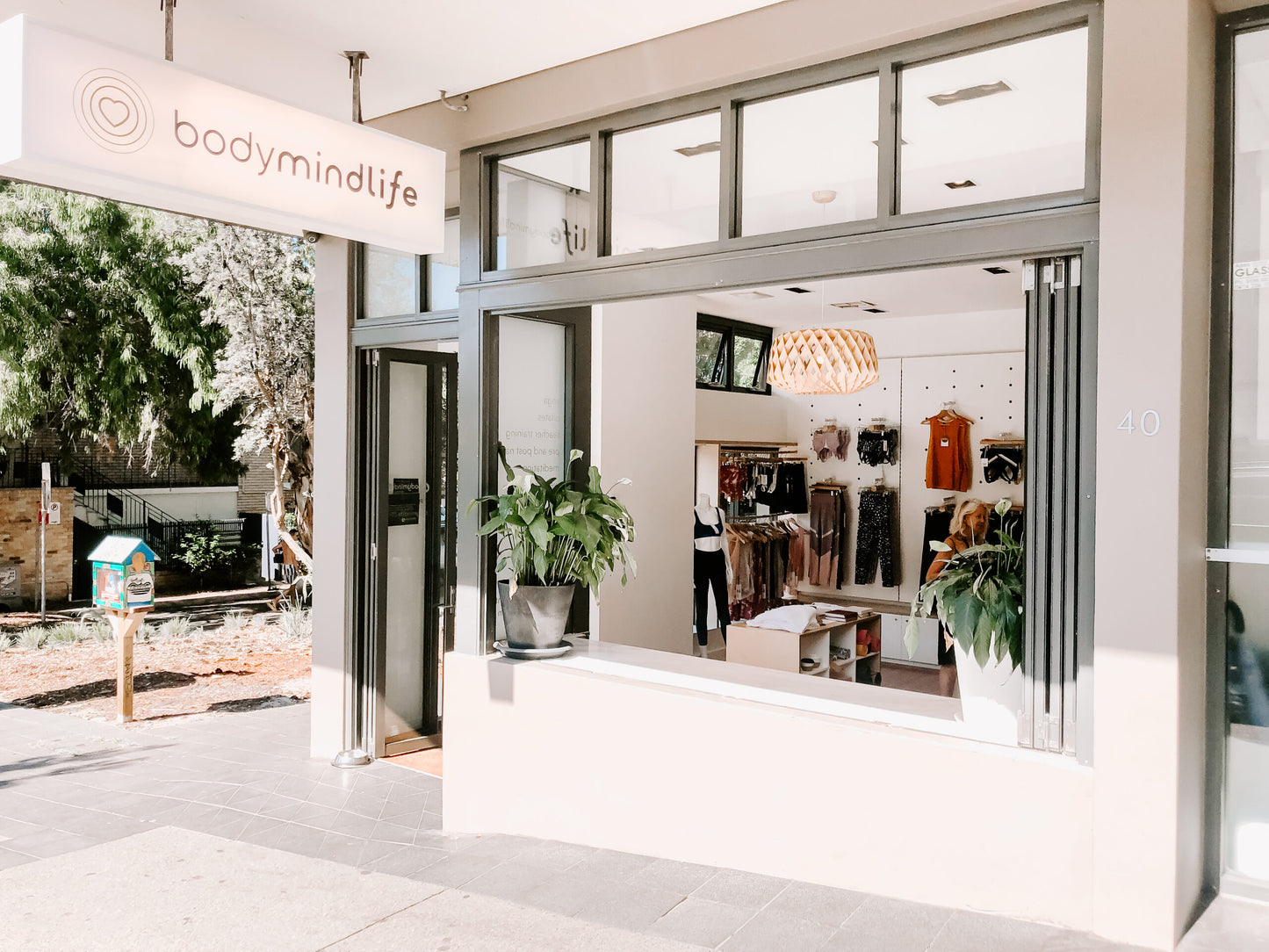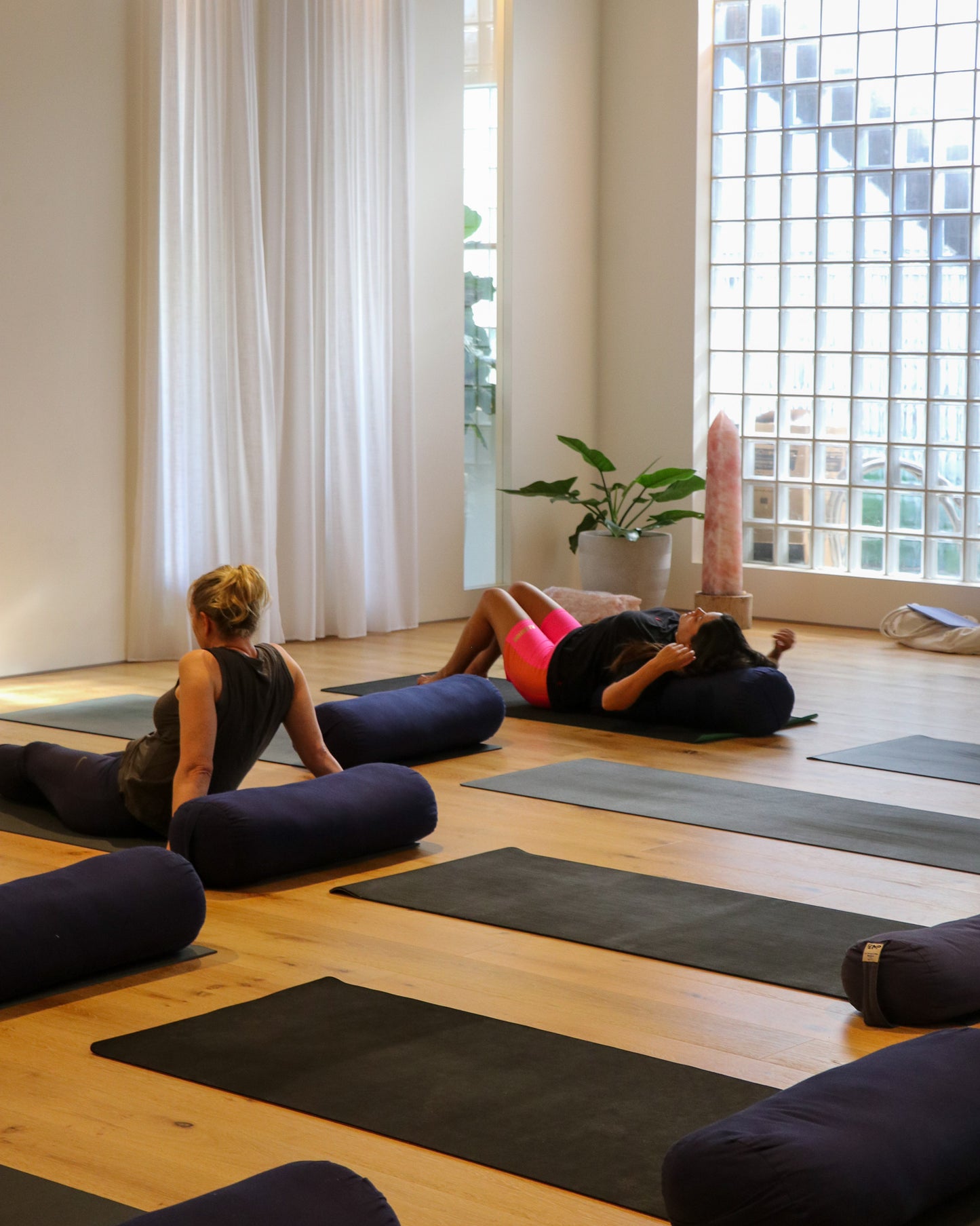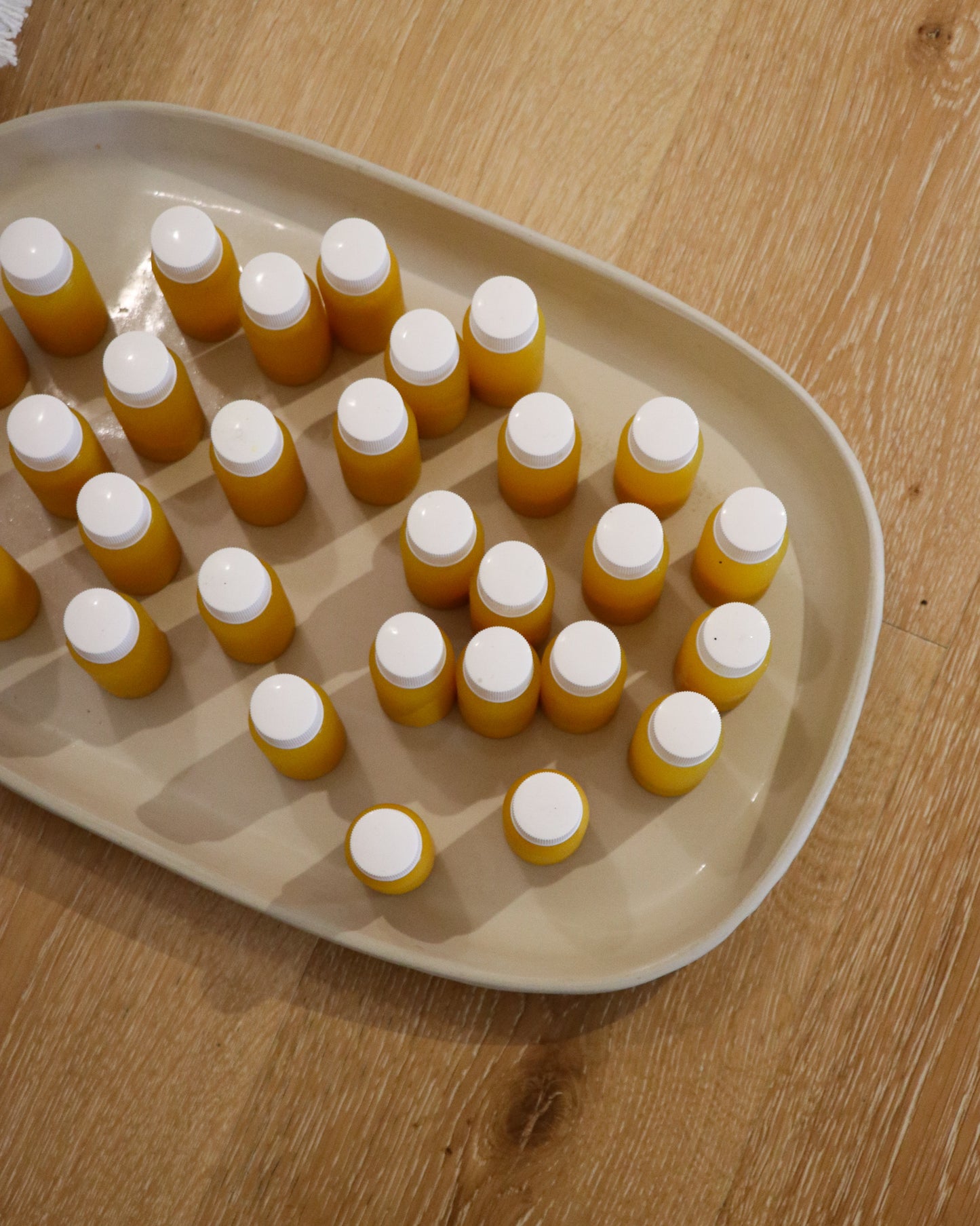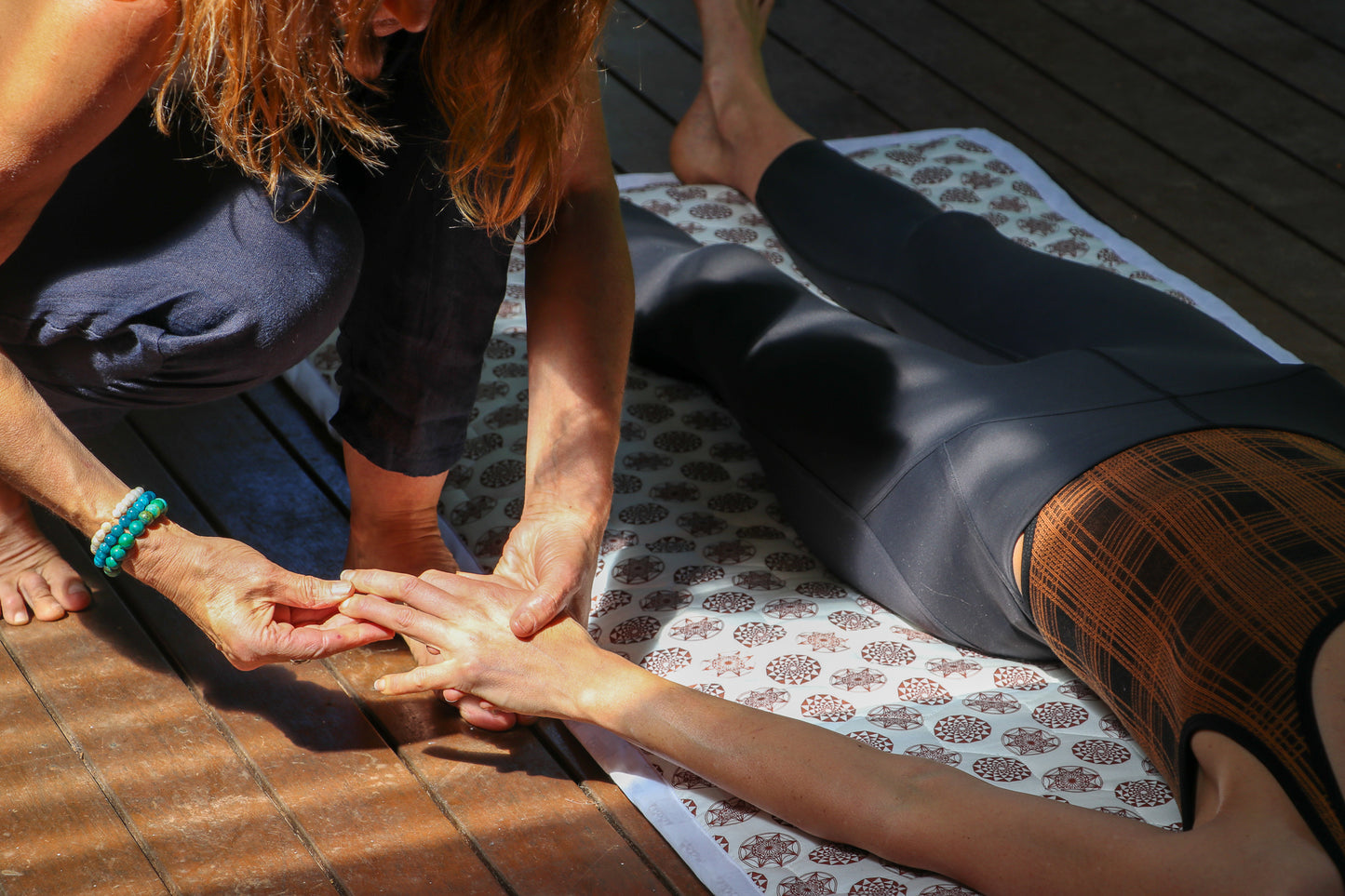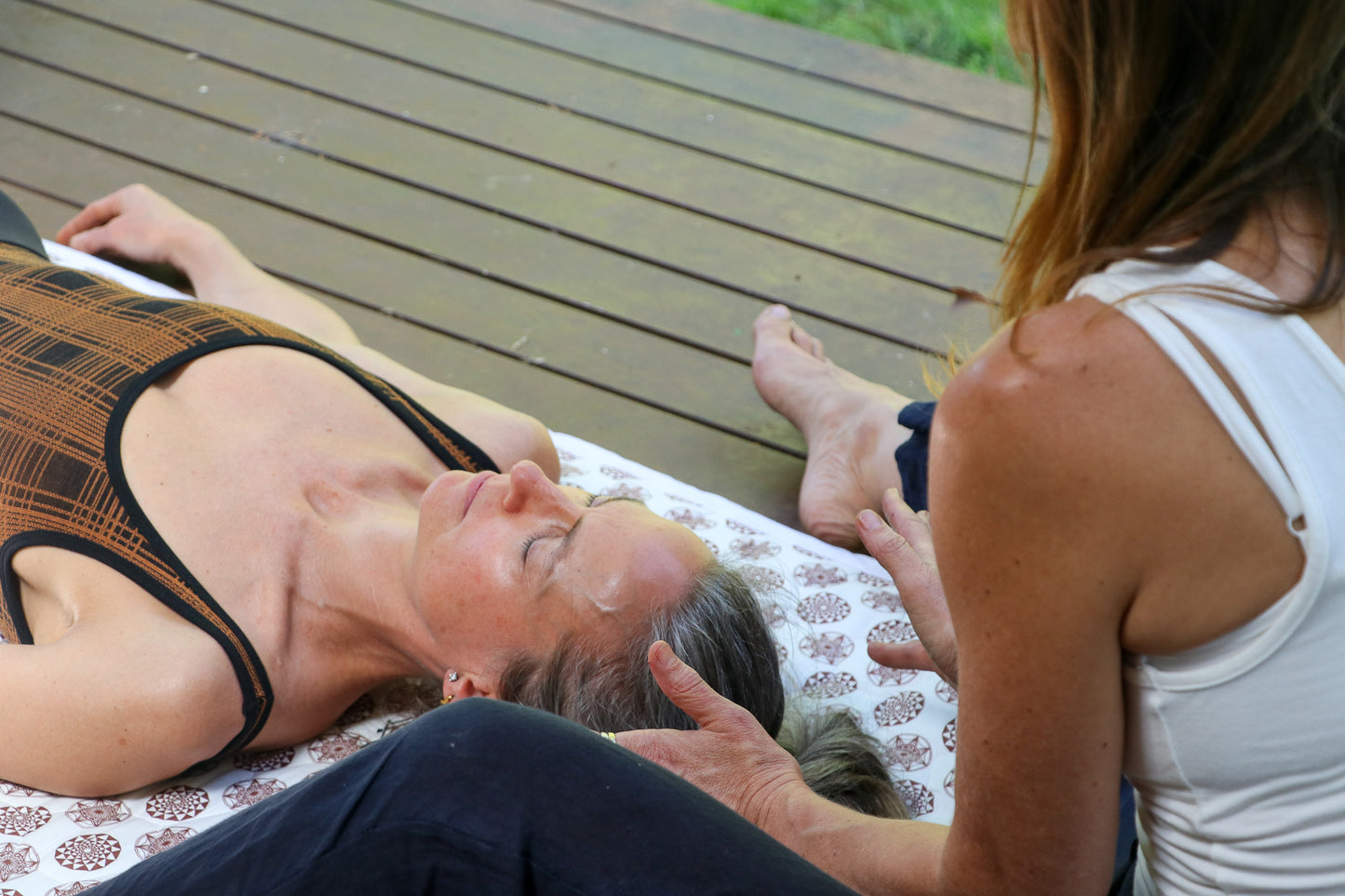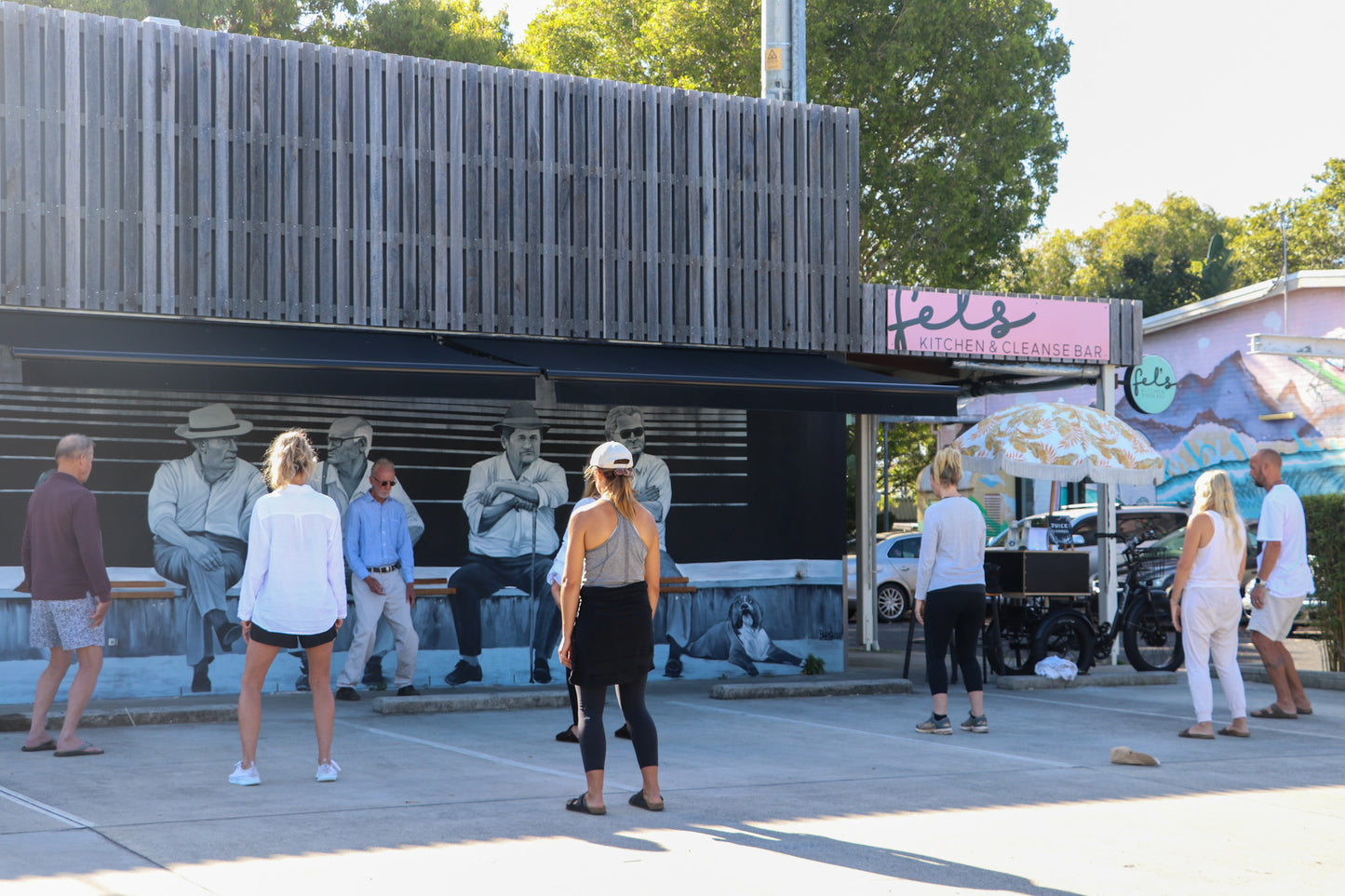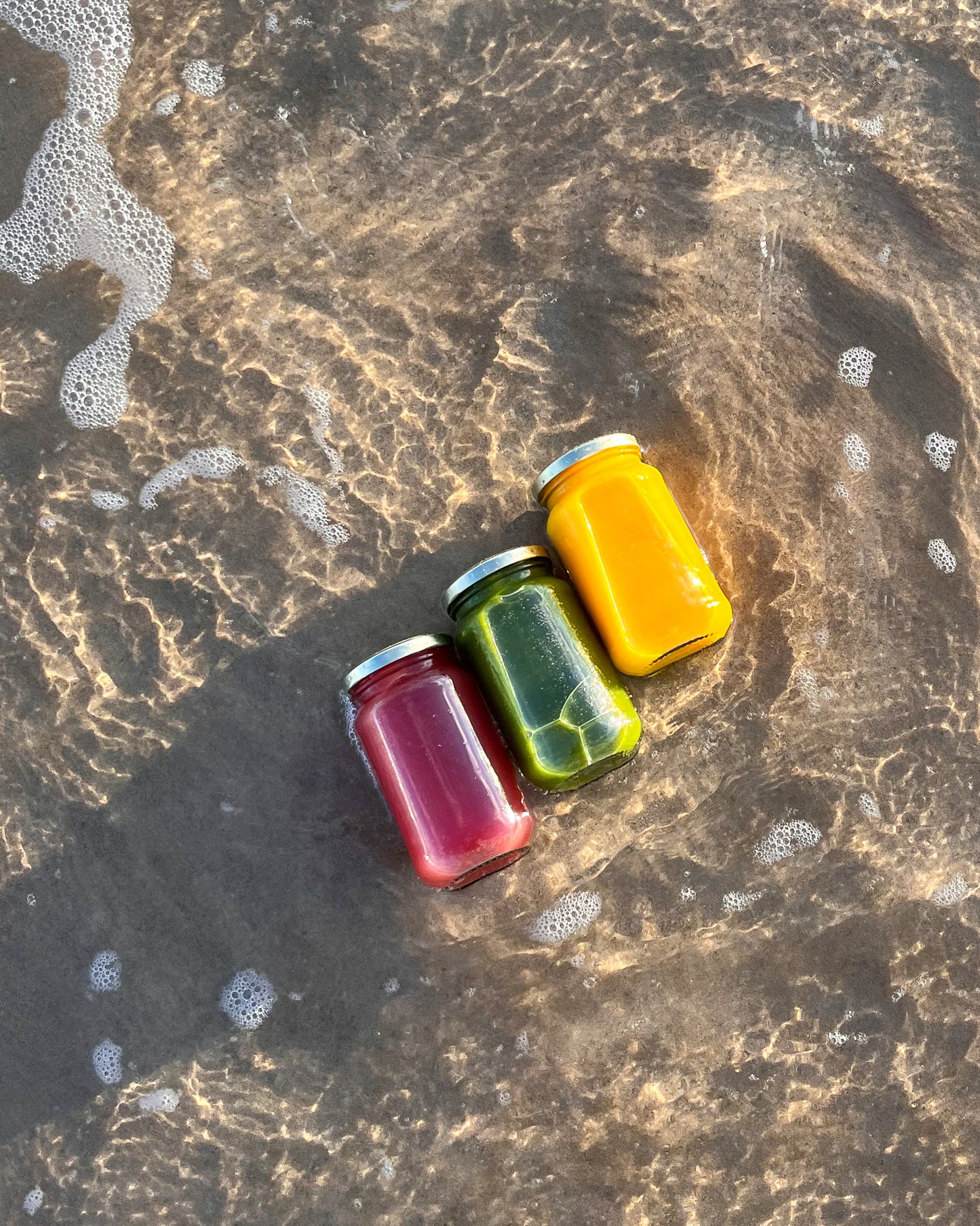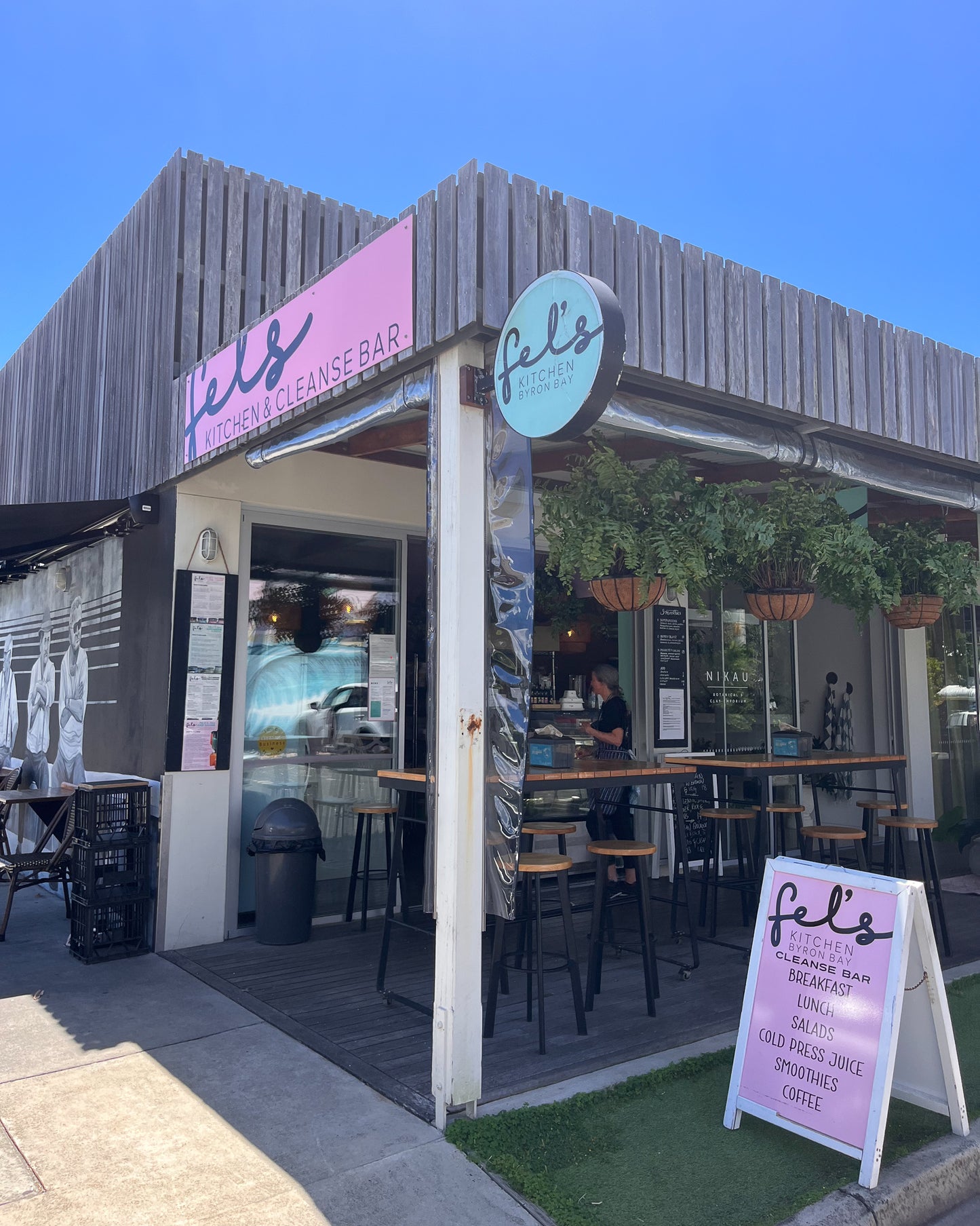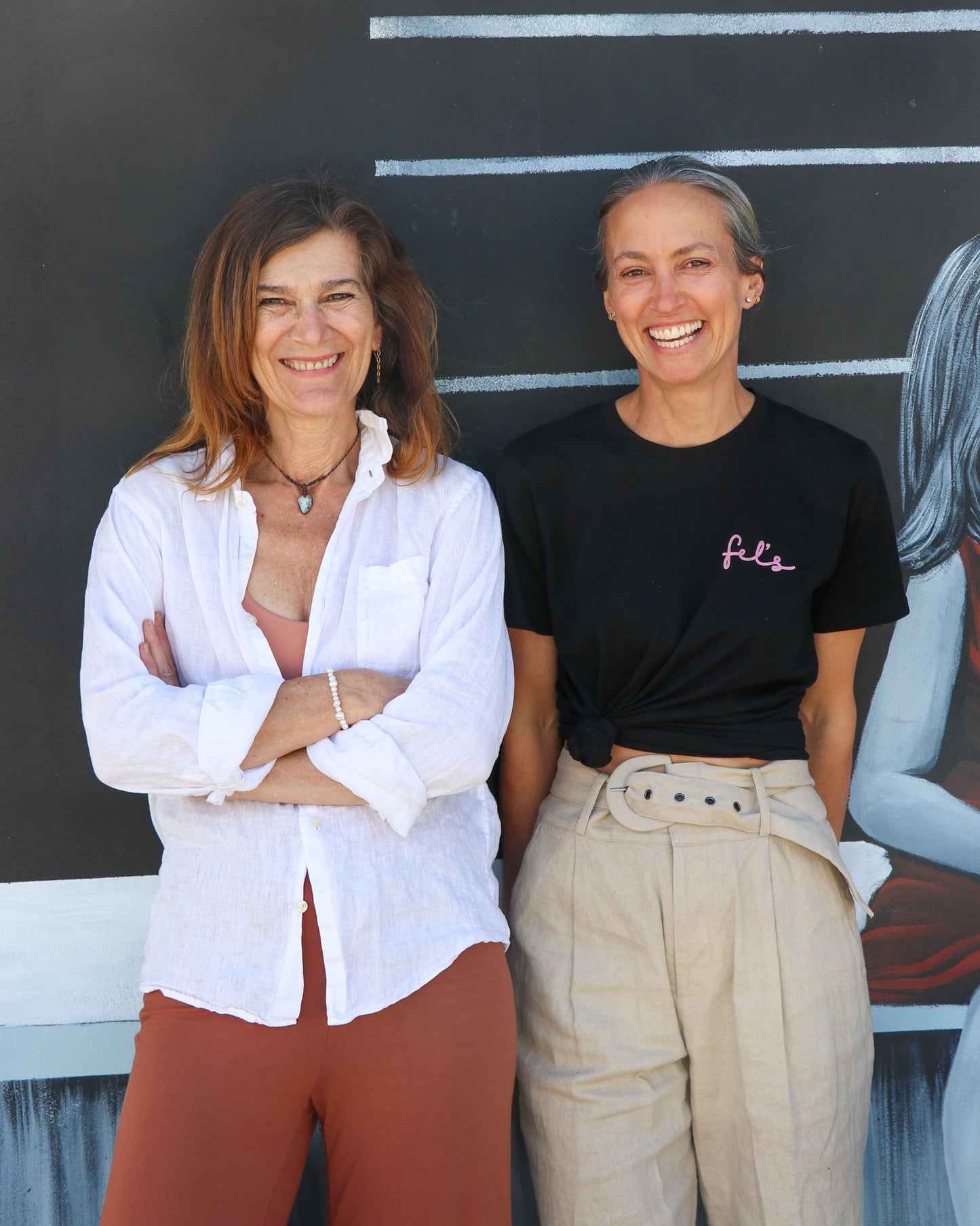 Frequently Asked Questions
Do I have to drink the juices in any particular order?

Teas are recommended first in the morning & can be diluted as this is concentrated – this will then last all day.Nut milk is recommended warmed up for a soothing evening beverage. Soups are also recommended to have warm.
Do I have to drink the juices at any specific time and/or with time apart from one another?

Juices should be taken when you are feeling hungry, not at particular times of the day. Let your body tell you when you need to re-charge. Sip slowly & enjoy the nutritional benefits.
Is there a place I can return my jars?

Please return your clean jars to us and receive a free turmeric ginger immune shot. Additionally, please fill up your own bottle with 'Kangen' water when purchasing your cleanse.