Fels Kitchen
Regular price
Sale price
$65.00 AUD
Unit price
per
Sale
Sold out
The Organic Mushroom Blend Powder 🙌🏼 Detox, immune booster, aids digestion & gut health

A superblend of Shiitake, Chaga, Cordyceps Militaris, Lion's Mane, Reishi, Maitake, Turkey Tail Mushroom!

Featuring all of your favourite mushrooms handcrafted into the best detox elixir. Offering maximum nutrient absorption, increased exercise capacity and energy, while eliminating toxins and inflammation and strengthening immunity.

This blend also protects the stomach and intestines, repairs nerves in the brain, strengthens the spirit, lowers cholesterol and promotes bone and heart health.

Mix 1/4 - 1/2 tsp (1g) into your favourite hot or cold beverage or dish — can be used multiple times daily for best results. Store in a cool, dry place & avoid direct sunlight. once opened, consume within 60 days. keep small white food grade pouch in container.
Pure Organic

Vegan 

Sugar Free

Gluten Free

Di Tao

No GMO

USDA Organic
Share
View full details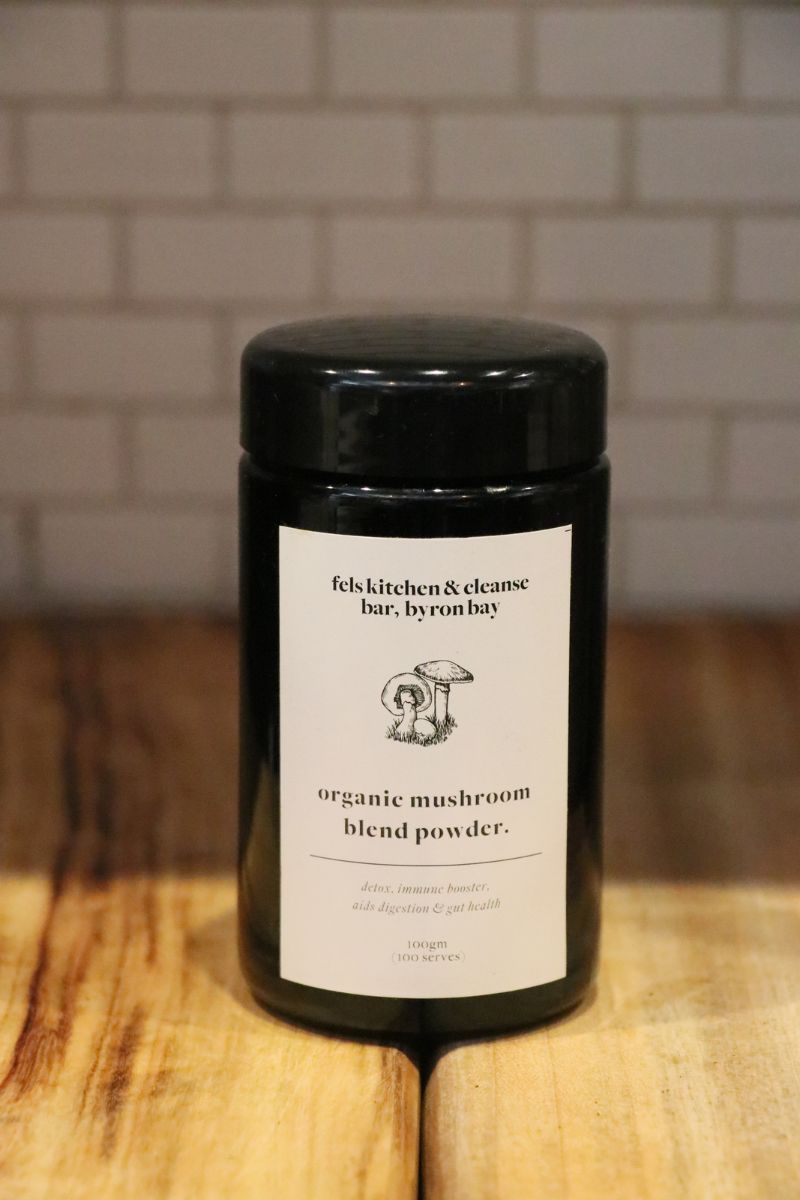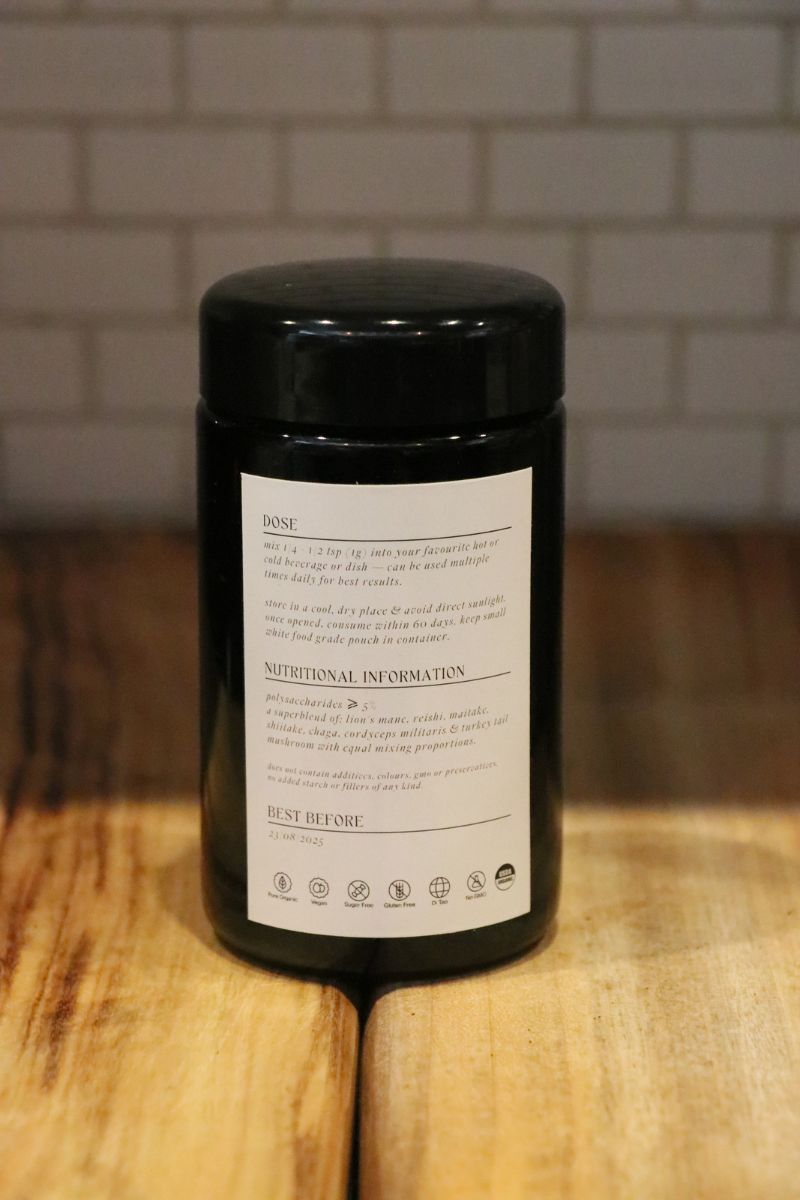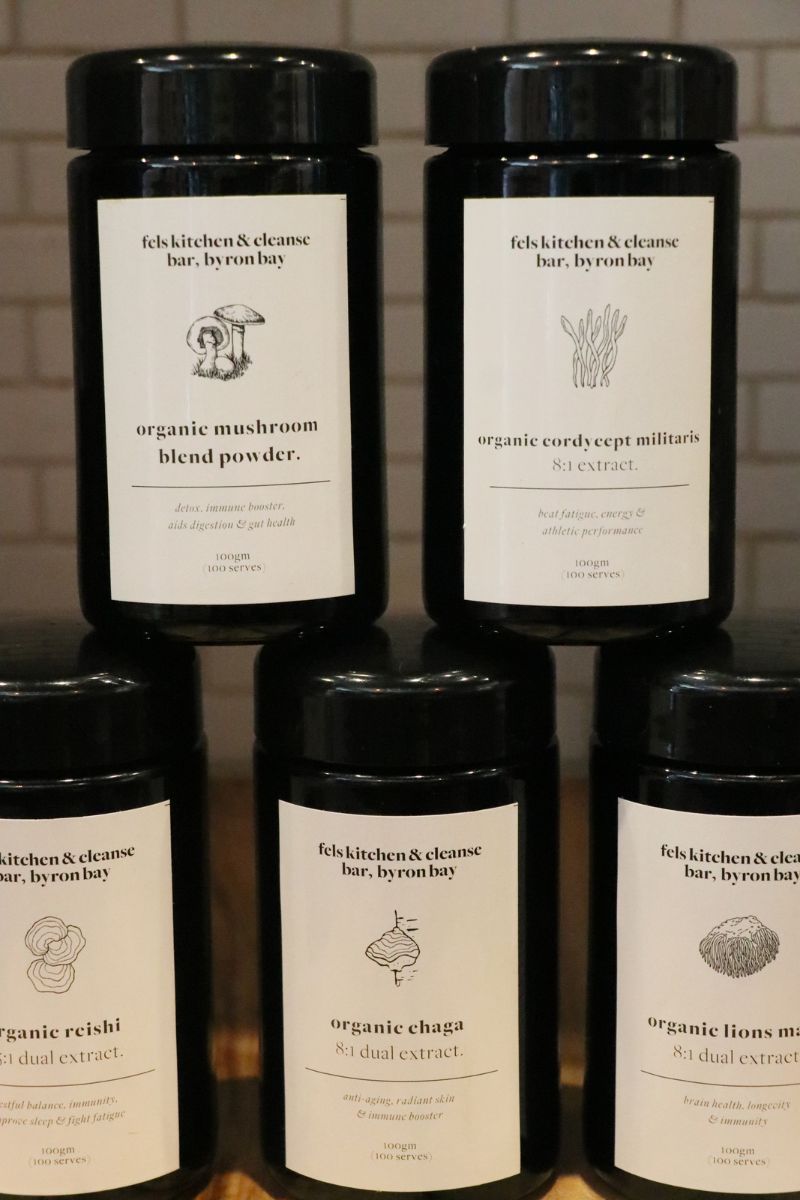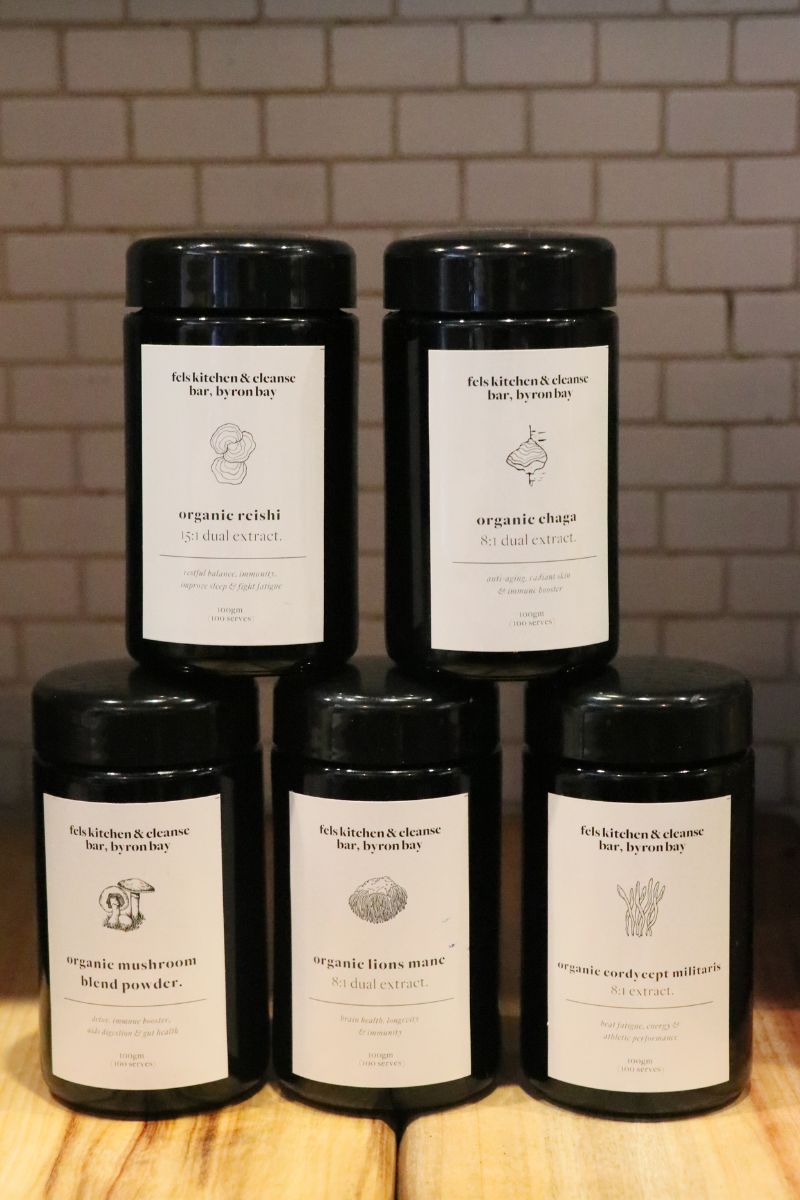 Frequently Asked Questions
Do I have to drink the juices in any particular order?

Teas are recommended first in the morning & can be diluted as this is concentrated – this will then last all day.Nut milk is recommended warmed up for a soothing evening beverage. Soups are also recommended to have warm.
Do I have to drink the juices at any specific time and/or with time apart from one another?

Juices should be taken when you are feeling hungry, not at particular times of the day. Let your body tell you when you need to re-charge. Sip slowly & enjoy the nutritional benefits.
Is there a place I can return my jars?

Please return your clean jars to us and receive a free turmeric ginger immune shot. Additionally, please fill up your own bottle with 'Kangen' water when purchasing your cleanse.